D3O develop new Motorcycle Helmet liner system!
Posted by MSG ADMIN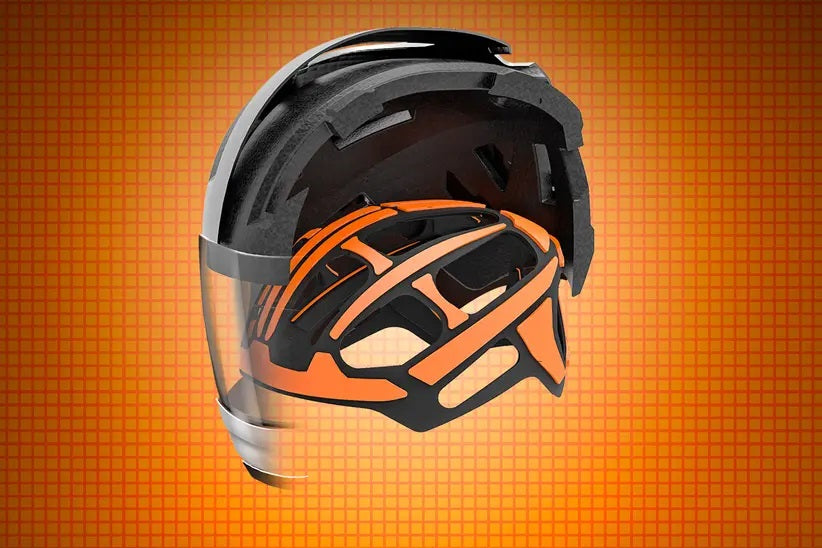 Motorcycle helmet safety standards have been rightfully given a boost recently with the introduction of ECE 22.06 and a greater focus on rotational injuries.
Now armour specialists D3O want to take rider safety to another level by adding a thin layer of their soft flexible protection within a helmet's comfort liner, to help absorb low-level impacts.
Known as Amp, the D3O system is designed to help riders involved accidents such as a tumble at the traffic lights or getting struck by a branch whilst off-roading; the sort of thing which is unlikely to compress the EPS lining (the polystyrene) within the helmet.
"We found that standards are testing – quite rightly – those really high energies that activate an EPS lining," D3O's Head of Motorsport, Richard Harfoot, told MCN. "We're going to come down to a lower energy point, that isn't high enough to make EPS compress.
"In these cases, the energy will currently go through the liner and to your head and you'll just take the bang," he added. "If someone hits you with a baseball bat with a helmet on it hurts a lot and it will give you concussion – and that's because the EPS is not getting activated so much [as it would be with a bigger impact]."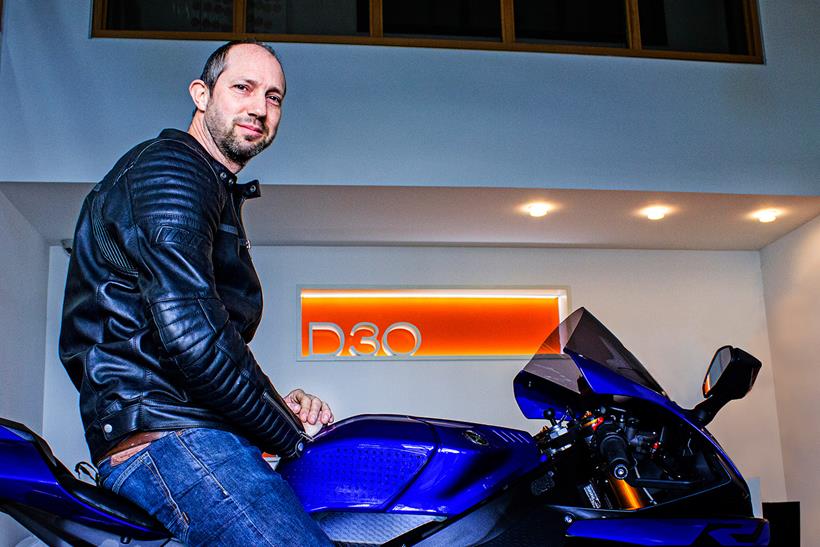 If you're not familiar with D3O, it's a British success story, based in Croydon where the material was designed, with the name actually coming from the laboratory room it was conceived in. It's what's known as a non-newtonian material. This means the slower it's moved, the freer flowing the molecules are – so it can be twisted and moulded easily in your hands.
However, under a sudden impact the molecules will lock and that will give a stiffening sensation – allowing the energy to be dispersed more effectively. It's for this reason that it's already widely being used to provide impact protection in jackets, trousers, gloves, race suits, boots and more.
Harfoot continues: "The premise is we put our soft foams inside the liner system of the helmet to give it the ability to absorb lower energies. There are plenty of ways to do that with our sheet material.
"This can be cut into any shape you want, depending on the helmet manufacturer, the shape of the liner and so on. Brands can also decide how thick they want the D3O layer to be and whether they want it facing the skin, or the EPS, or as a composite in between."
Despite the shape being designed to a manufacturer's specification, Harfoot says the Amp layer will likely be between 4mm and 6mm in thickness and produced using an aerated version of D3O armour for improved comfort.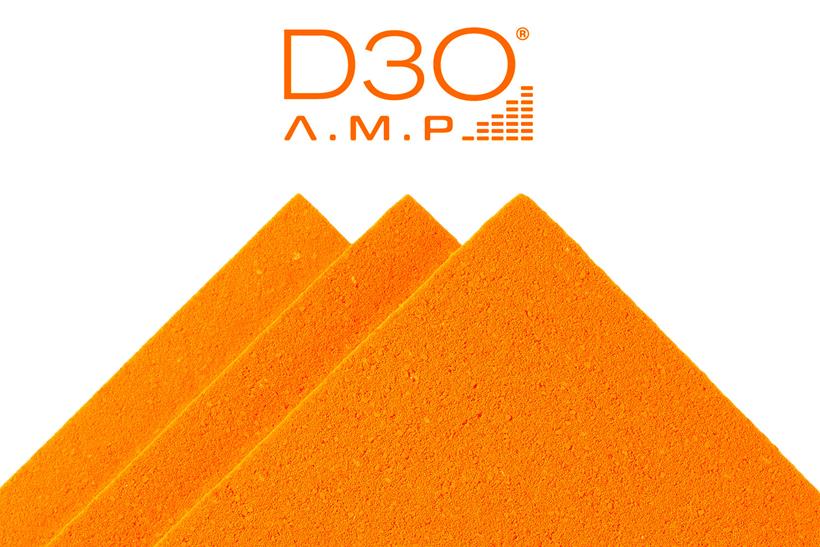 "Our aero grade is our motorcycle grade of armour, which is the highest level, but it's been aerated," he continued. "That gives you more cushioning, more comfort, but makes that material slightly thicker."
With added thickness comes a slight helmet weight increase, but D3O say this will be somewhere in the region of 0.3g, so unlikely to be noticeable when riding.
The D3O Amp system has also been designed to work with products such as Mips, which sits between the EPS and the outer shell of a helmet to allow a degree of movement – helping to protect a rider's head from rotational motion during an impact in an accident.
"It's the airbag versus seatbelt scenario," Harfoot explained. "At the moment, your helmet is just like an airbag and only goes off if you have a massive whack. The Amp system is the seatbelt for the everyday knocks, bumps, and wiggles – keeping you a little less concussed in small impacts."
D3O say they are now at the commercialisation stage of the project, with helmet firms currently testing internally to see if they want to include the Amp system in future products.
Although D3O are already working with a number of brands, the development process required for new helmet models, plus the long shelf life between updates, means it will be at least another year before this product reaches the market.