What are the EN Safety Classifications and what they mean for your Bike Gear
Posted by MSG ADMIN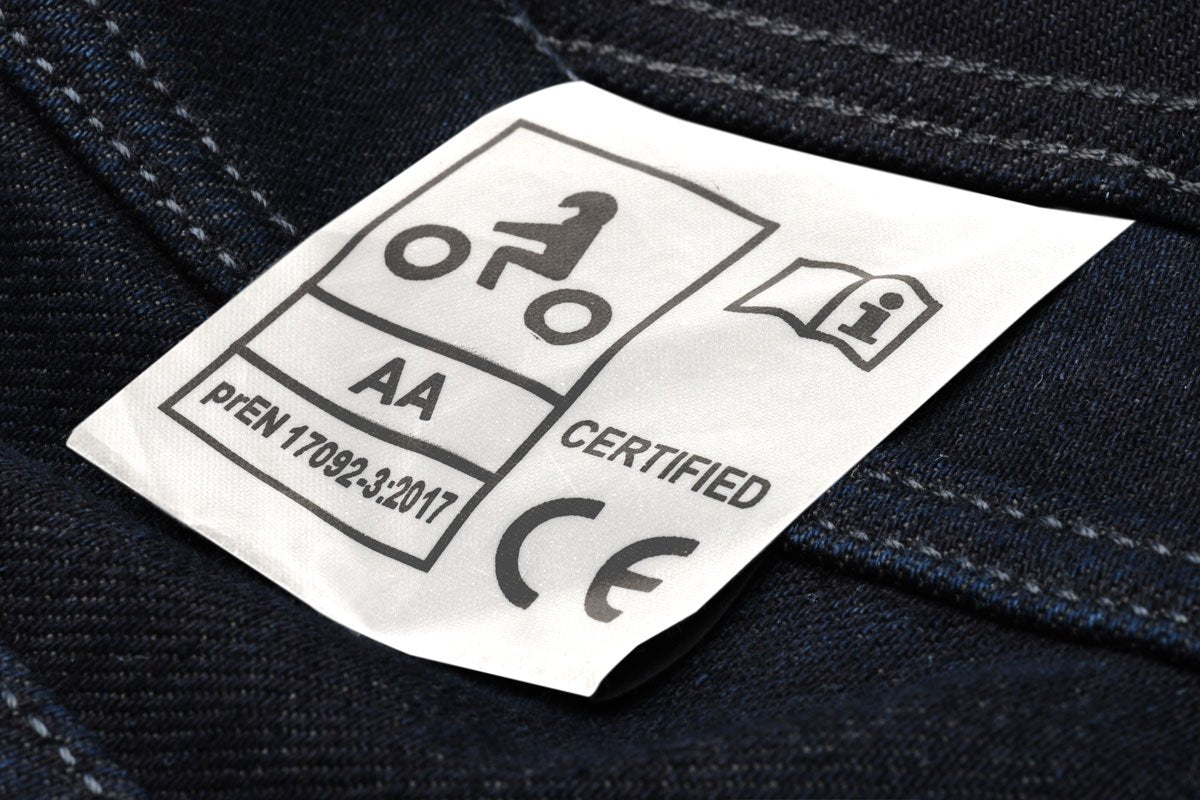 What label should I look for? All new motorcycle clothing should carry a label with the above pictogram, showing that it's been certified to EN 17092. You might see it as prEN 17092, or even FprEN 17092, but that's fine. If you want to know the full background to this new CE standard, click here.
What's the safest jacket or trousers? EN 17092 is divided into four classifications that as a motorcyclist you need to know about: B, A, AA and AAA.
B: This is deemed suitable for urban riding but without impact protectors
A: Also for urban riding but including impact protectors
AA: More suited to touring gear
AAA: The highest level of protection specified by the standard
You might also still find some kit tested to EN 13595, though this is to Level 1 and the higher Level 2.
This is NOT a CE-approved garment, despite having the pictogram. Compare it to the label in the pic above
Anything else I need to know? Before EN 17092 we had EN 13595, which was a much tougher test to beat (too tough for most textile gear). But once all motorcycle kit was deemed PPE (personal protective equipment) in April 2018, there needed to be a testing standard that bike kit was more capable of passing: enter EN 17092.
A lot of textile clothing is A rated, but know that plain jeans could often have the abrasion resistance to pass this, so if you have two garments that you're trying to choose between, I'd go for the higher-rated one.
When it comes to leather kit, I'd really expect to see a AAA rating. Certainly, on leathers intended for track use or fast road, I would strongly recommend that you only go for AAA-rated kit.
Due to the way areas of risk are 'zoned' in testing, a garment might contain material that could pass AAA, but could still be rated A or AA – the entire test rating is what you're looking for as it takes into account the seam strength, likelihood of impact in certain areas and other key points like how likely the arms are to pull up and expose flesh in a slide. Don't let a brand try to fool you with claims of 'material that passes AAA'.
It's also worth knowing that CE-approval includes 'innocuousness testing', which looks for chemicals that could be seriously harmful to your health, and that any protectors fitted must be approved to the standards shown below…